Approaching a car accident lawsuit can seem challenging when you don't know what to expect. There are deadlines by which you must file, and the process can seem long and complicated. When you suffer an injury because of negligence, you should know what comes next, so that you can prepare yourself every step of the way.
Click here to download our eBook: The Timeline of Filing a Car Accident Lawsuit — or click on the image below.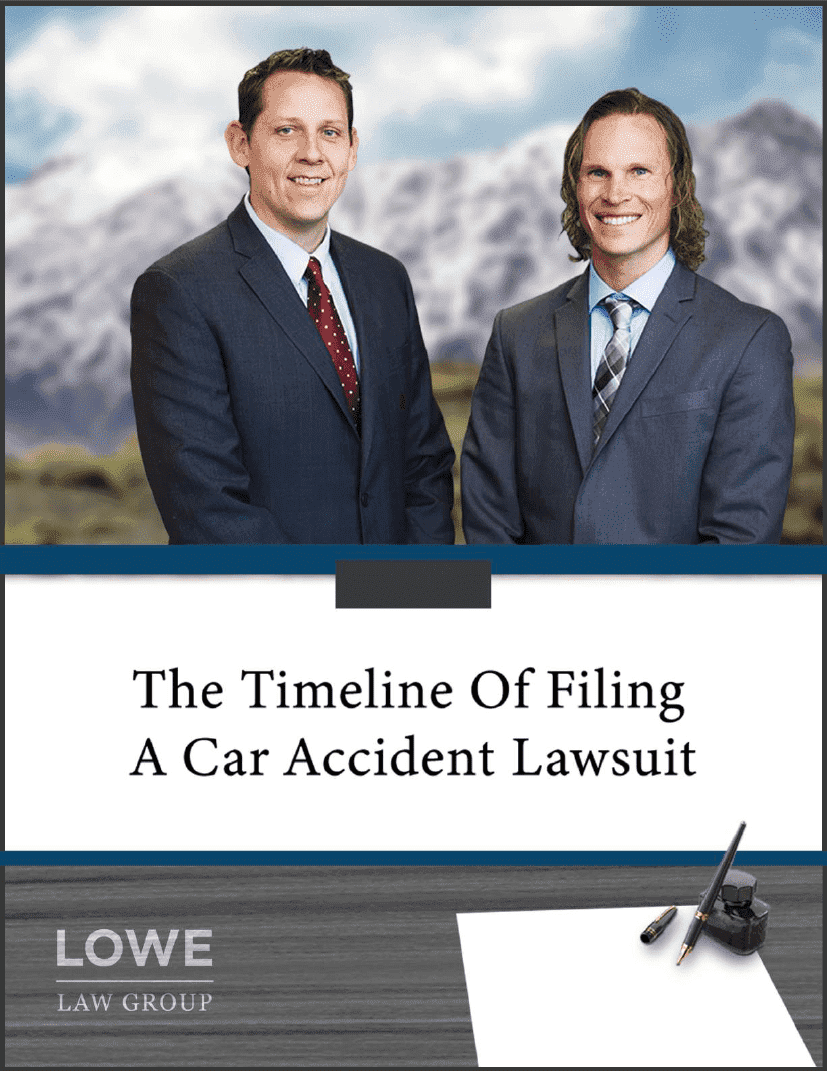 Thank you for taking the time to look through our eBook. Our car accident attorneys are here to help you during this challenging time and provide you with strong legal representation. At Lowe Law Group, you are our top priority, and we'll go above and beyond to safeguard your best interests.
Call our firm today at (801) 900-4681 to speak with a lawyer about what to do after an injury. We're ready to be your voice and pursue justice on your behalf.