Pedestrian Accident Lawyers
Standing Up for the Rights of Pedestrians
Distracted driving results in nearly 25% of all auto accidents. With the rise in new technology, these distracted drivers continue to increase in number. On average, a pedestrian is killed every two hours and injured every eight minutes. The damage these careless drivers cause should not be your problem.
Our pedestrian accident lawyers are skilled in analyzing automobile policies to ensure that you are covered if hit by a distracted driver. We work hard to help clients get the money they need for medical bills, missed work, and pain and suffering by helping them file personal injury lawsuits against responsible parties.
To discuss details of a pedestrian accident with Lowe Law Group, be sure to contact us at (801) 900-4681.
Common Reasons Accidents with Pedestrians Occur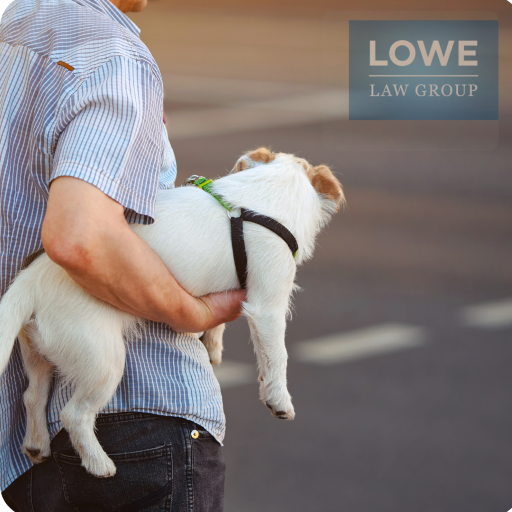 As a pedestrian, there is almost no instance where you do not have the right of way on the road. If an accident occurs and the pedestrian was not engaged in any reckless behavior—like running across a highway or failing to walk along the crosswalk—the driver is almost always at fault.
The following are some causes of pedestrian accidents:
Texting while driving
Exiting a parallel or highway shoulder parked car
Drivers making hasty turns
Speeding
Drunk driving
Walking at night in dark clothing
If you are injured as a victim of a pedestrian accident, there are viable legal options for you. Our team can help you fight for the best possible outcome and the compensation you deserve after being hit by a motor vehicle. Reach out to our team for the legal guidance you need and deserve.
Trust a Firm Dedicated to Excellence & Compassion
At Lowe Law Group, we strive to provide excellent, straightforward legal counsel with a compassionate hand. Suffering a personal injury as a pedestrian is often devastating and difficult to recover from. The goal of our pedestrian accident attorneys is to remove the stress of a lawsuit from our clients' minds so they can focus solely on recovering.
At Lowe Law Group, our legal team is located throughout the nation and offers victims of pedestrian accidents with trustworthy representation. Our 30 office locations include:
We also serve these other locations:
Idaho
Iowa
Kansas
Minnesota
Montana
Nebraska
Nevada
North Dakota
Ohio
Oregon
South Dakota
Texas
Utah
Washington
Wyoming
We realize that medical bills are expensive and that the lawsuit to receive compensation for an accident can take a long time. For this reason, we work on contingency fees and do not collect any payment unless the case yields damages for our client.
Call (801) 900-4681 to schedule a free consultation for your case.
---
Recommended Reading:
Your Future is Worth Fighting For
This Is How We Will Fight For Yours:
A Sense of Understanding

We will step into your shoes to better understand your goals and effectively fight for the justice that you deserve in your case.

A Client-First Philosophy

Our team is prepared to do whatever is necessary to ensure your comfort and convenience, from traveling to you to arranging your medical care.

A Personalized Experience

Our attorneys refuse to treat you like another number and are committed to being directly involved in your case every step of the way.

A Results-Driven Approach

We have recovered over $265 million dollars for injury victims in the past and are committed to winning your case next.

A Network of Support

When you hire our firm, you not only get the support of one attorney but a large team guiding you through the legal process.

A Compassionate Team

Our attorneys are truly empathetic advocates whom you can count on to be in your corner when you need them most.