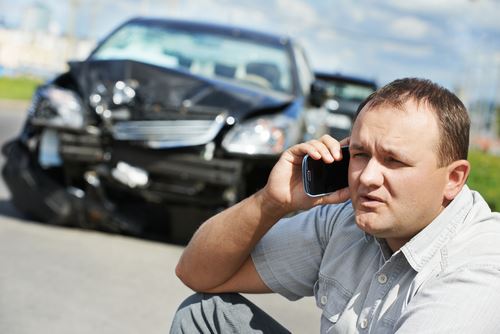 While it may be difficult to remember in the chaotic aftermath of a car accident, taking pictures immediately following a crash is one of the most important things you can do. Photographic evidence is a powerful form of evidence in any type of accident, and with the high-quality cameras found on today's cell phones, it is now easier than ever for people to be prepared. If you have a smartphone, it is imperative that you use it to gather photos and videos of the damages you have suffered.
Though pictures do not replace written reports or other testimony, they do provide useful evidence to help further explain the accident and who may have caused it. And, as is the case in any accident, documenting with numerous photos is important.
What Should You Photograph After an Accident?
Often times people aren't quite sure what type of pictures they should take. This is understandable given the situation and the adrenaline running through your body at the time of the accident, but knowing what to do in advance can make you more prepared just in case the unthinkable ever does happen.
It is recommended that your pictures include:
An overall accident scene, including pictures from a variety of angles and viewpoints
Locations where tire marks start and their direction
The position and condition of traffic control devices
Any view obstructions
The positioning of vehicles after the crash and the related debris field
Injuries you and any other persons have sustained, including cuts, bruises, and scrapes
Any property damaged involved in the accident
Remember, pictures should be taken as soon after the accident as possible. Ultimately, the circumstances of each accident will determine what types of pictures you will need to take. That being said, it is always better to have too many pictures that not enough.
Do I Have to Take Pictures of a Minor Accident?
It is also important to take pictures of an accident in which the police do not arrive and no police report is filed. Common instances of these occasions involve parking lot fender benders. Even if the police are in route, take pictures before they arrive and take as many as you can after. That way you may have photographic evidence that the police do not provide.
A Car Accident Lawyer Can Help You Get Maximum Compensation
We understand that there may be a lot of questions about when, how and what types of pictures to take at the scene of an accident. For further discussion or clarification, do not hesitate to reach out to the Ogden personal injury attorneys at Lowe Law Group to discuss your questions today. From simple slip-and-fall accidents to motor vehicle accidents, pictures will help your injury accident attorney help you recover the compensation you deserve.
Fill out our online contact form or call us at (801) 900-4681.