Mass Torts Attorneys in Salt Lake City
Experienced & Skilled Legal Counsel
Mass torts cases refer to civil wrongs which cause injury to many victims as opposed to just one, and these injuries involve various individual plaintiffs who have been harmed caused by a single, common product. This occurs most commonly in injury cases of consumer product claims or pharmaceutical claims, which are most likely to affect numerous people at once. Unlike a class action, mass tort plaintiffs are treated as individuals, meaning each person affected obtains a unique judgment specific to his or her case. At Lowe Law Group, our trusted Salt Lake City mass torts lawyers are committed to holding major corporations and companies accountable for their negligence and more.
Mass tort claims generally include, but are not limited to the following:
Defective medical devices
Mass disaster
Toxic or environmental torts
Our aggressive legal team is dedicated to fighting for your rights when they have been violated, especially against those who deserve to be held accountable for their hazardous actions. Our Salt Lake City mass tort attorneys believe absolutely no one is above the law--no matter how powerful they are.
Contact Our Devoted Salt Lake City Mass Torts Lawyers Today
Are you in need of a Salt Lake City mass torts attorney who will relentlessly advocate on your behalf? Lowe Law Group is comprised of exactly the kind of legal team you need during this difficult time. We are relentless in our pursuit of justice on your behalf, which is why you need to look no further to enlist in the help you are seeking. With us on your side, you can rest assured our lawyers will treat your case with the urgency and personalized attention it deserves.
Don't hesitate to contact us at your earliest convenience by calling (801) 762-6808.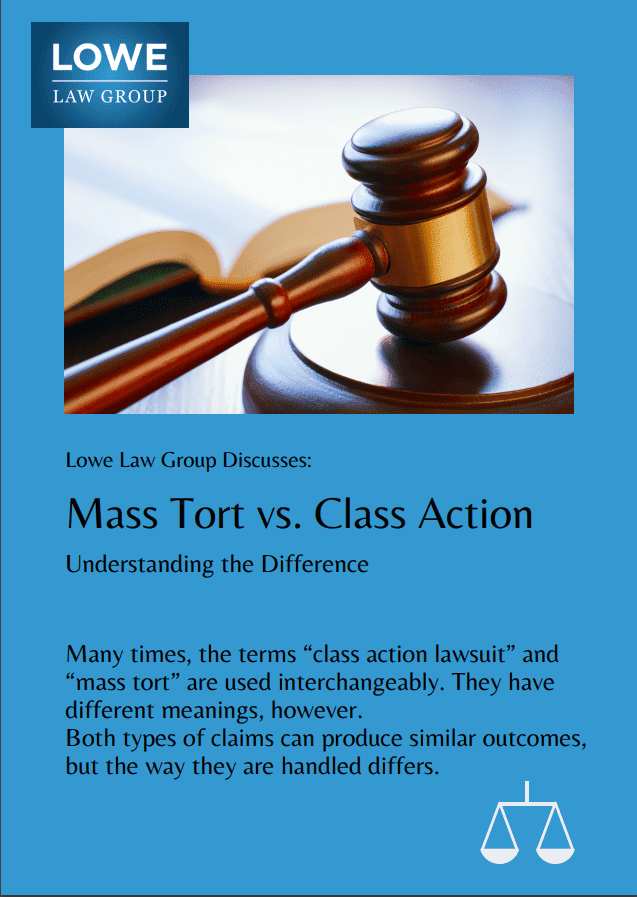 A Sense of Understanding

We will step into your shoes to better understand your goals and effectively fight for the justice that you deserve in your case.

A Client-First Philosophy

Our team is prepared to do whatever is necessary to ensure your comfort and convenience, from traveling to you to arranging your medical care.

A Personalized Experience

Our attorneys refuse to treat you like another number and are committed to being directly involved in your case every step of the way.

A Results-Driven Approach

We have recovered millions of dollars for injury victims in the past and are committed to winning your case next.

A Network of Support

When you hire our firm, you not only get the support of one attorney but a large team guiding you through the legal process.

A Compassionate Team

Our attorneys are truly empathetic advocates whom you can count on to be in your corner when you need them most.