Reckless Driving Accidents in Salt Lake City
Injured in a Crash Caused by a Careless Driver? Call Lowe Law Group!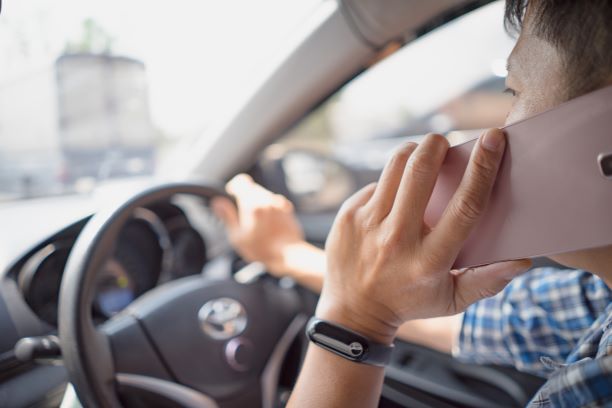 In a typical car accident, it can be difficult to determine who is at fault. Car accidents happen very quickly, and are generally caused by oversights on behalf of one more of the drivers involved.
Some car accidents are caused directly by the actions of a reckless driver. A driver's outright negligence can be extremely dangerous and cause serious injury to other people on the road.
If you've been injured in a reckless driving accident, contact Lowe Law Group today. Contact us online or call (801) 762-6808.
How Does a Reckless Driving Accident Differ from a Typical Car Accident?
Whereas a standard car accident is just that, an accident, reckless driving accidents are the result of a driver's irresponsibility. A reckless driving accidents goes beyond simple inattention that can cause a car accident, such as the failure to properly check a blind spot. Reckless driving incidents involve a driver's aggressive disregard for safety. A reckless driver knows what they are doing is dangerous. This can include actions such as:
Driving over the speed limit
Weaving in and out of lanes
Driving on the shoulder
Driving through red lights or stops signs
Not yielding at turns or on-ramps
Driving too closely to other cars
Not using a turn signal
Driving at night or during inclement weather without their headlights on
The dismissal of most traffic laws can be classified as reckless driving. Generally, the responsible party in a reckless driving case is a little less complicated to determine.
Your Advocates Following a Reckless Driving Accident
At Lowe Law Group, our Salt Lake City reckless driving accident attorneys are committed to your case. We require no compensation unless we win your case — we only get paid if you do.
To date, we have recovered millions of dollars in financial damages for the victims of car accidents. We understand the financial stress and emotional turmoil a reckless driving accident can bring upon a person and their family. Lowe Law Group is dedicated to the representation of our clients, so they can focus on their personal recovery.
To discuss the details of your case, complete our online form or call (801) 900-4681 to schedule your free consultation. A member of our team will respond to your message shortly.
A Sense of Understanding

We will step into your shoes to better understand your goals and effectively fight for the justice that you deserve in your case.

A Client-First Philosophy

Our team is prepared to do whatever is necessary to ensure your comfort and convenience, from traveling to you to arranging your medical care.

A Personalized Experience

Our attorneys refuse to treat you like another number and are committed to being directly involved in your case every step of the way.

A Results-Driven Approach

We have recovered over $265 million dollars for injury victims in the past and are committed to winning your case next.

A Network of Support

When you hire our firm, you not only get the support of one attorney but a large team guiding you through the legal process.

A Compassionate Team

Our attorneys are truly empathetic advocates whom you can count on to be in your corner when you need them most.