Salt Lake City Bus Accident Attorneys
Call
(801) 762-6808

for Experienced & Knowledgeable Legal Services in Utah

Bus accidents are often the catalyst to serious injuries and wrongful death. Because of the substantial impact that a bus accident can have on the passenger of the bus as well as other impacted vehicles. Under civil law, you have the right to file a lawsuit against the liable party, including the bus driver, if you have suffered injury or lost a loved one as a result of negligence.

From public transit to school buses, many Salt Lake City residents use a bus to get around each day. Although this form of transportation is considered one of the safest, bus accidents are often devastating in nature due to the size and weight of these vehicles. The National Highway Traffic Safety Administration (NHTSA) states approximately 300 fatal bus accidents occur every year. But when there are no deaths, they typically result in severe injuries and significant property damage.

If you or a loved one has been injured in a bus accident in Utah, our Salt Lake City lawyers at Lowe Law Group is ready to help you recover the compensation you deserve to pay for medical costs, lost wages, as well as pain and suffering. We have won millions of dollars won on behalf of our clients by providing them with effective and personalized legal solutions to hold the negligent parties liable for their reckless actions.
Who is Liable in a Bus Accident Case?
Buses are one of the safest ways to travel, but when an accident does occur, the results can be tragic. They can also be very complex legal cases to handle. Determining who is liable in a bus accident case is a challenging and complicated situation to handle. There are many parties that could be responsible for the situation, which is why determining liability must be handled by a professional attorney. The following parties may be liable:
The driver
The bus maintenance company
The entity that provided the training
There are many facets to being involved in a bus or transit accident, which is why our legal team is here to help you build your case and file a claim.
Holding the Negligent Party Responsible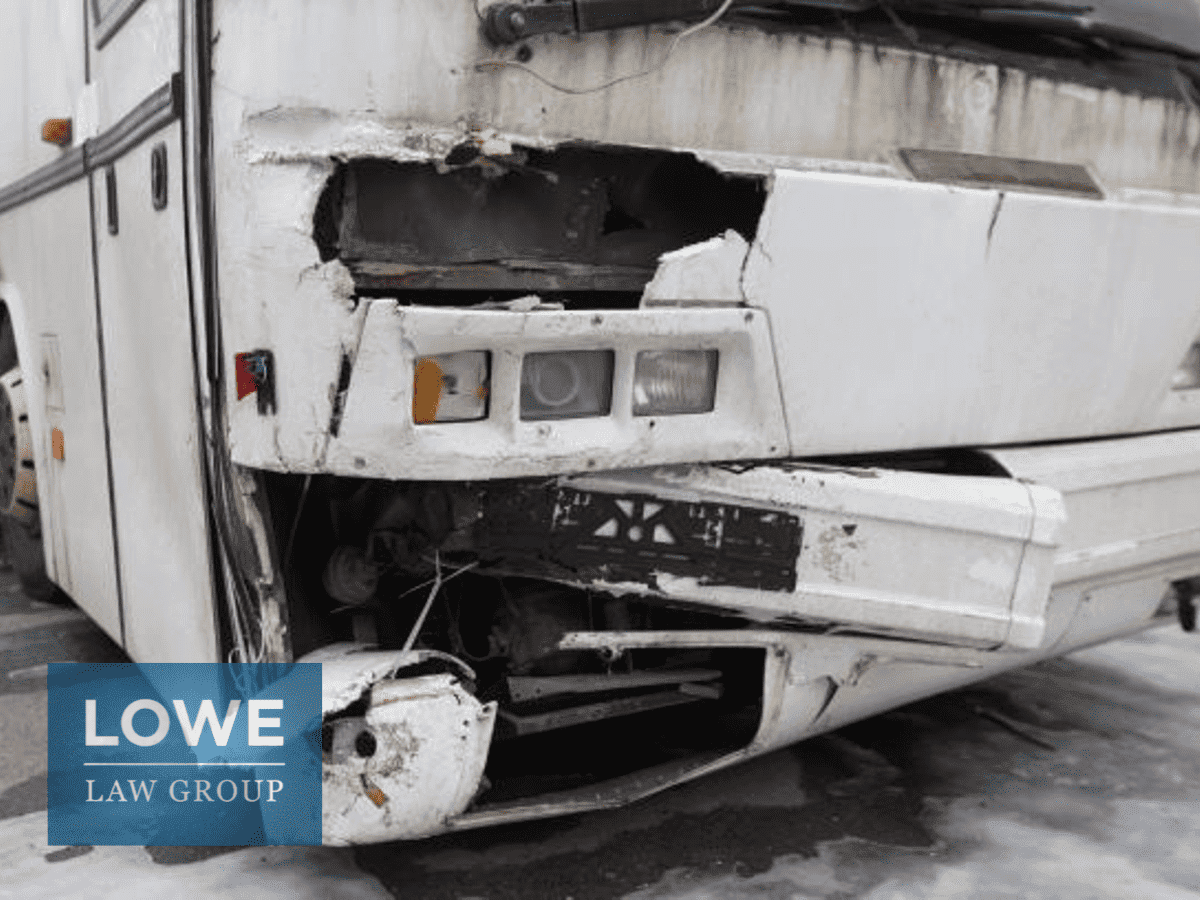 Since buses offer transportation services to the public or certain individuals as part of a business, they adhere to common carrier law that is regulated at a local, state, and federal level. Common carriers have a higher duty of care and vigilance for their passengers' safety. When a bus operator, company, or even manufacturer fails to adhere to that higher duty of care and this failure results in an accident which causes injury, they could be held liable for their actions in civil court.
The following are the most common types of bus accidents:
Public transit bus accidents
School bus accidents
Private, charter, and commercial bus accidents
Shuttle bus accidents
Freight bus accidents
In addition, bus accidents can also involve negligent drivers in passenger vehicles. Whether a car crashes into a bus while both vehicles are in motion or if a car collides into pedestrians at a bus stop, injured parties can hold the negligent driver accountable for his/her actions.
Schedule a Free Consultation Today
Our Salt Lake City bus accident lawyers can investigate the accident, collect evidence, negotiate with insurers, and help you recover the most favorable settlement possible. Bus carriers and their insurance companies are committed to doing whatever it takes to deny your injury claim or reduce your entitled compensation, which is why we can protect your rights and best interests to maximize your award. Do not hesitate to let us fight for you while you recover from injury.
Contact us and discuss your case with Lowe Law Group today for more information.
A Sense of Understanding

We will step into your shoes to better understand your goals and effectively fight for the justice that you deserve in your case.

A Client-First Philosophy

Our team is prepared to do whatever is necessary to ensure your comfort and convenience, from traveling to you to arranging your medical care.

A Personalized Experience

Our attorneys refuse to treat you like another number and are committed to being directly involved in your case every step of the way.

A Results-Driven Approach

We have recovered over $265 million dollars for injury victims in the past and are committed to winning your case next.

A Network of Support

When you hire our firm, you not only get the support of one attorney but a large team guiding you through the legal process.

A Compassionate Team

Our attorneys are truly empathetic advocates whom you can count on to be in your corner when you need them most.