Boise Truck Accident Attorneys
Highly Qualified Legal Counsel for Injury Victims
Due to their size and weight, commercial trucks have the potential to do a lot more damage in an accident that even a car or pick-up truck. Many big rigs are poorly maintained thanks to cost-cutting measures and lack of accountability, and some drivers do not receive the training they need to perform their jobs safely. This can lead to catastrophic accidents on the road.
Lowe Law Group has a team of skilled, highly qualified Boise truck accident lawyers who can help you pursue your right to compensation if you've been injured or lost a loved one in this type of accident. We have the knowledge and resources to navigate the often-complex regulations and state laws that govern the trucking industry, and the aggressive nature to fight back when trucking companies and their insurance providers try to avoid paying your claim. Don't hesitate to contact us; the sooner we begin working on your case, the better chances we have to recover maximum damages.
Schedule a free consultation. Call the Lowe Law Group at (208) 904-4224 today.
Determining Liability in a Truck Accident
There are many factors that can cause a truck accident, from defective or malfunctioning parts to a sleep-deprived driver and more. Sometimes accidents result from a combination of many issues, a perfect storm of conditions that can have life-altering effects. In these cases, more than one party may be at fault.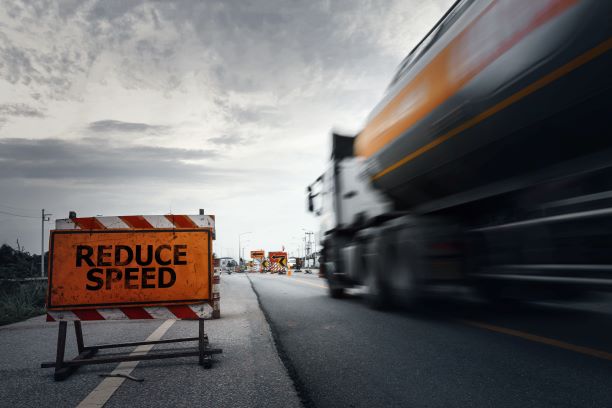 Depending on the cause, liable parties may include:
Manufacturer of truck parts
Trucking company
Owner/lessor of the truck
Cargo loader/shipper
Maintenance company
Truck driver
Lowe Law Group works quickly to build your personal injury case, investigating the details and compiling evidence to create a strong claim. We've seen the tricks and tactics insurance companies use to avoid paying, especially if they believe someone else should be held responsible, but our tenacious Boise lawyers can help you obtain the best possible outcome.
What Is the Time Limit on Filing a Truck Accident Claim
In every personal injury case, the plaintiff must file a lawsuit within a certain amount of time following the accident. This time limit is called the statute of limitations and is imposed by the state in which the accident took place. In Idaho, the statute of limitations for personal injury claims is two years, including in cases of wrongful death. That means, you have two years from the time that the accident took place to file a lawsuit against the liable party.
Trust Lowe Law Group to Fight for You
Our Boise truck accident attorneys strive to provide every client with caring and personalized attention. When you are involved in an accident and trying to recover from your injuries, the last thing you want is to feel like you're just another case. Lowe Law Group treats you with respect and compassion and offers clear communication at every step. We also give you a no-fee guarantee, since we work on a contingency basis. You can focus on healing, confident in knowing that we are watching out for your best interests.
Call us now at (208) 904-4224 to find out more about how we can help you with your truck accident injury case.
Watch the video below to hear Peter Lowe explain why it is so important to hire an attorney after a truck accident:
A Sense of Understanding

We will step into your shoes to better understand your goals and effectively fight for the justice that you deserve in your case.

A Client-First Philosophy

Our team is prepared to do whatever is necessary to ensure your comfort and convenience, from traveling to you to arranging your medical care.

A Personalized Experience

Our attorneys refuse to treat you like another number and are committed to being directly involved in your case every step of the way.

A Results-Driven Approach

We have recovered over $265 million dollars for injury victims in the past and are committed to winning your case next.

A Network of Support

When you hire our firm, you not only get the support of one attorney but a large team guiding you through the legal process.

A Compassionate Team

Our attorneys are truly empathetic advocates whom you can count on to be in your corner when you need them most.