In the aftermath of a car accident, it can be confusing to deal with the insurance company, especially when it's the provider of the negligent party. They have no interest in helping you and they're often looking to protect their own profit over the health of the public. As an accident victim, you have rights. To learn more about them, click here or on the image below to download our free eBook!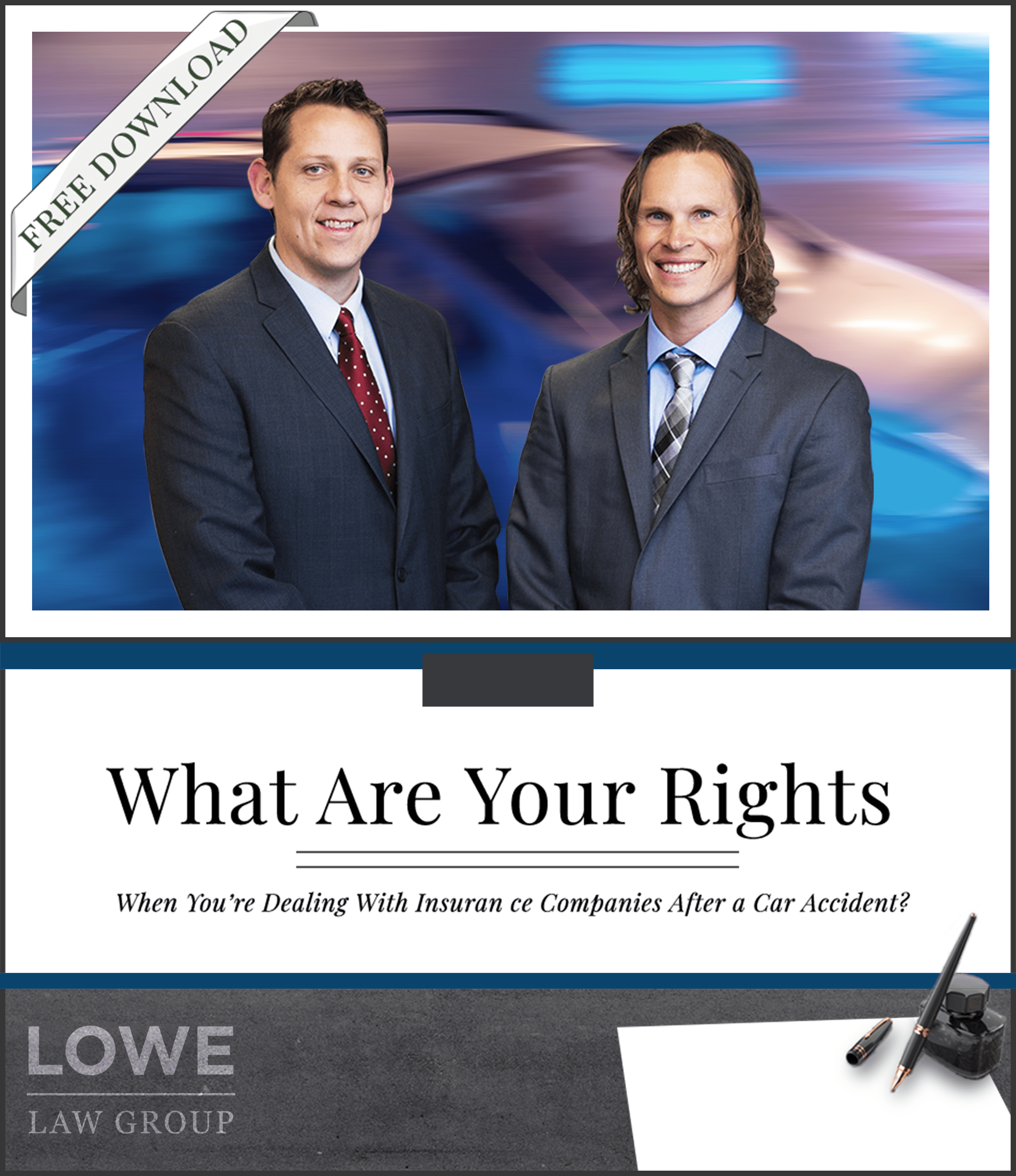 At Lowe Law Group, we work hard for our clients and it shows in everything we do. We hope you find this eBook useful and if you are injured in a negligence-related accident, you can turn to our car accident lawyers and speak with us regarding your rights every step of the way.
Call our firm today at (801) 900-4681.
Download our previous eBook: Questions to Ask an Attorney Before Hiring One