If you need to hire an attorney, it's important to know what questions to ask. Click here to download our eBook or click on the image below!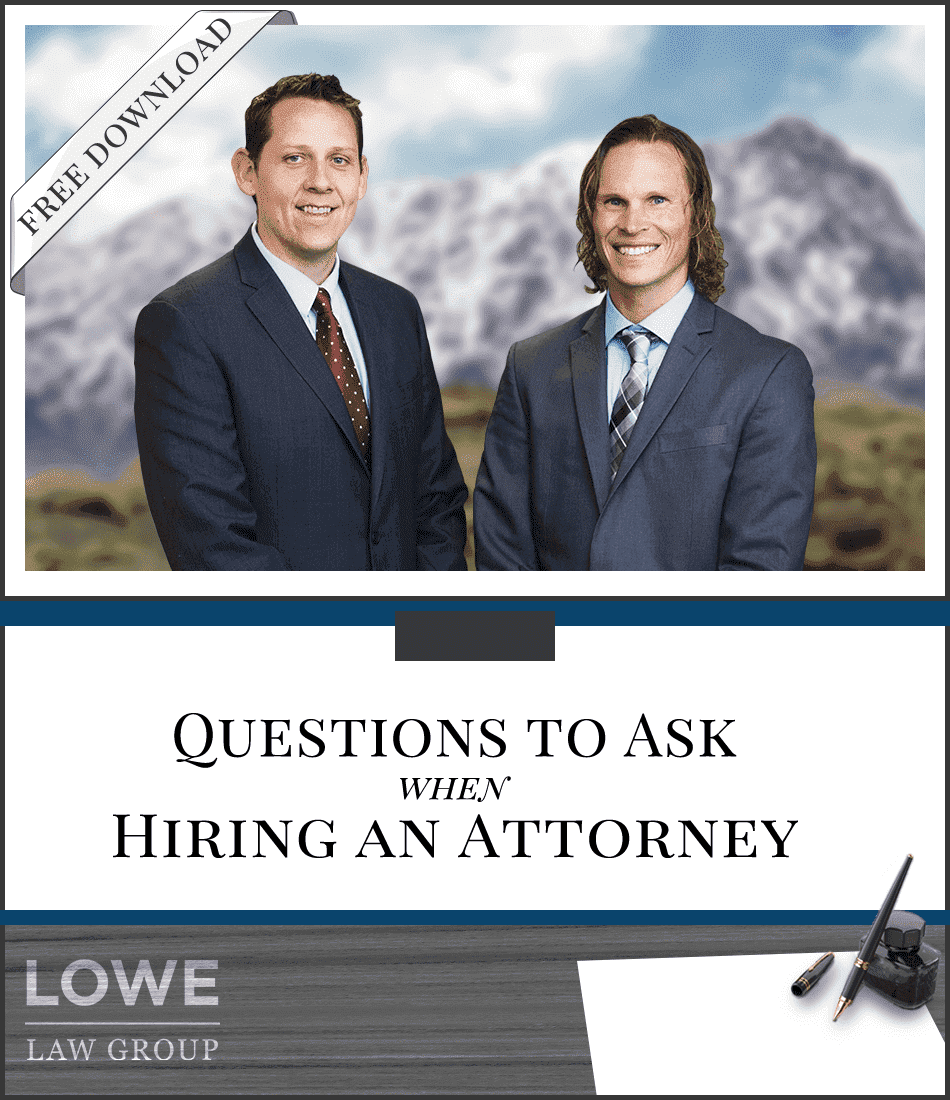 At Lowe Law Group, we take personal injury matters to heart and treat every client with the care and respect they deserve.
We know you have to work through this difficult time and you are going to have a lot of questions. When you come to our firm, you can feel peace of mind knowing we're here for you, ready to address any concerns you may have.
Call our firm today at (801) 900-4681 with any questions you may have.