Sioux Falls Motorcycle Accident Lawyers
We've Won Millions of Dollars for Our Clients
If you were involved in a motorcycle accident in South Dakota, the experienced personal injury team at Lowe Law Group can help you fight for a fair recovery. Under the state's unique comparative negligence laws, securing compensation for your damages can be complicated and daunting. These include:
Medical bills
Lost wages
Lost earning capacity
Pain and suffering
But our attorneys navigate this system every day. We know what it takes to secure the maximum compensation you are owed, and we are ready to advocate tirelessly for you. Our team offers compassionate legal guidance and personalized counsel that's tailored to your unique situation. We know that moving forward from a devastating motorcycle crash can be difficult; let our firm help make the process easier.
Ready to tell your story? Lowe Law Group is here to listen, 24/7. Call us at (605) 777-7423 or contact us online to request a confidential consultation, no fee and no pressure.
Liability in South Dakota Motorcycle Accident Claims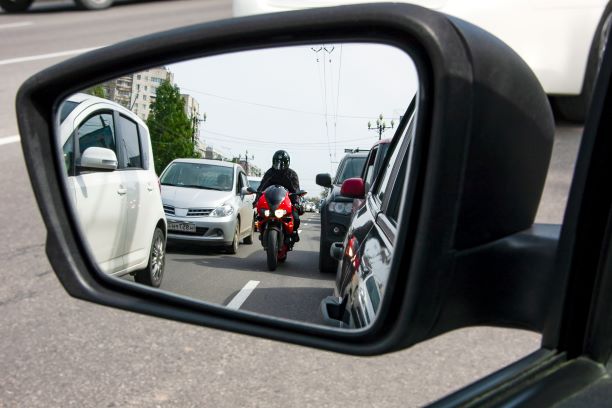 As previously mentioned, South Dakota follows a unique comparative negligence rule known as "slight-gross negligence." Typically, in comparative negligence states, injured motorcyclists (and other motorists) are able to recover compensation after an accident even if they were partially at fault for the collision. In some states, injured individuals can recover compensation even if they were mostly at fault; in other states, their degree of fault must be less than 50% for them to be permitted to file a claim and recover damages. In either case, the injured person's total recovery will be reduced by their at-fault percentage.
However, under South Dakota's slight-gross negligence rule, an injured motorcyclist can still recover compensation if they were partially at fault for the accident—as long as their fault was "slight." In contrast, the fault of the other driver must be "gross," or great. The attribute of "slight" negligence is highly subjective and open to interpretation. An insurance company may argue that you were more than slightly at fault for an accident even when their driver clearly caused the collision.
For this reason, it's important that you work with a motorcycle accident attorney who is experienced in South Dakota's unique slight-gross negligence laws. At Lowe Law Group, we not only have a history of success in these types of cases, but we also are committed to helping you clearly understand the process and all of your available options.
Common Motorcycle Accident Injuries
In addition to South Dakota's complex comparative negligence laws, another factor that makes motorcycle accident claims fairly complicated is the severity of most motorcycle accident injuries. Because motorcyclists are relatively unprotected in the event of a collision, they tend to sustain very serious, catastrophic injuries.
Some of the most common motorcycle accident injuries that can result in long-term complications and costs include:
Serious cuts, scrapes, and abrasions
Road rash (also known as friction burns)
Traumatic brain injuries
Spinal cord injuries
Broken bones/fractures
Head and neck injuries
Back and shoulder injuries
Injuries to the feet and ankles
Accidental amputation
Internal organ damage
Soft tissue damage
When determining the total extent of your damages, our attorneys carefully weigh the nature and impact of your injuries, including how they will affect your life going forward. This allows us to obtain a clear picture of your future damages and, in turn, advocate for compensation for your lifetime expenses.
Get a Free Phone Call with an Attorney
After a motorcycle accident, your focus should be on receiving proper medical treatment and healing from your injuries—not on how you are going to pay for your medical bills and other daily expenses while you recover and are out of work. At Lowe Law Group, our Sioux Falls motorcycle accident lawyers will handle all of the legal aspects of your recovery so that you can simply focus on getting better. We handle everything from start to finish in order to provide you with a hassle-free experience. Our team is dedicated to each and every client, meaning you will receive consistent communication and frequent updates on the status and progress of your case. From the moment you call, an attorney will be directly involved in your claim, beginning with the initial consultation and extending through the conclusion of your case.
Here at Lowe Law Group, we like to celebrate our clients' victories because when we win, you win. Over the years, we have helped our clients win millions of dollars for their damages, allowing them to obtain the critical medical treatment they needed and providing a sense of justice to those injured by the negligence of others. If you were involved in a motorcycle accident, or if your loved one died as a result of his or her motorcycle accident injuries, we are here to help.
Call our office at (605) 777-7423 or contact us online to request your free, no-obligation consultation.
A Sense of Understanding

We will step into your shoes to better understand your goals and effectively fight for the justice that you deserve in your case.

A Client-First Philosophy

Our team is prepared to do whatever is necessary to ensure your comfort and convenience, from traveling to you to arranging your medical care.

A Personalized Experience

Our attorneys refuse to treat you like another number and are committed to being directly involved in your case every step of the way.

A Results-Driven Approach

We have recovered over $265 million dollars for injury victims in the past and are committed to winning your case next.

A Network of Support

When you hire our firm, you not only get the support of one attorney but a large team guiding you through the legal process.

A Compassionate Team

Our attorneys are truly empathetic advocates whom you can count on to be in your corner when you need them most.