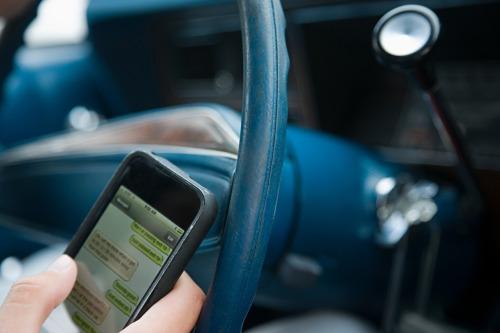 Texting and driving is a major contributor to many auto accidents in Utah and across the United States. While we are guilty of texting and driving at one point or another in our lives, it should come as no surprise that the party most guilty of texting while driving is in fact drivers under the age of 25.
The University of Texas Health Science Center at the Houston School of Public Health recently conducted a study which collected data over a two-year period which evaluated cell phone use, seat belt use, presence of passengers and driver and vehicle characteristics.
Their findings which can be found in the Preventative Medicine Reports revealed that drivers under the age of 25 were four times as likely to use their cell phones while driving. And women were 1.63 more times likely to use their phones than their male counterparts.
"The data show us that females and younger drivers are most likely to use the phone while driving, which means that public safety campaigns could benefit from targeting those two groups," according to R. Sue Day, Ph.D. and associate professor in the Department of Epidemiology, Human Genetics & Environmental Sciences.
Cell phone use while driving has been coined "distracted driving" and the CDC estimates that distracted driving leads to nine deaths and more than 1,100 car accidents every day. Virginia Tech and the FCC have conducted their own independent studies and determined that using a cell phone while driving increases your chances of getting into a car accident by 23 times!
Perhaps the most surprising discovery from studies of cell phone use and driving comes from AT&T. They found that even though 98 percent of adults knew texting and driving was dangerous, they have done it more than once. AT&T believes their data reveals adults may be more guilty of texting behind the wheel than teens, who are spending most of their time taking pictures, texting and participating on social media sites.